Choose the Best Tax Resolution Firm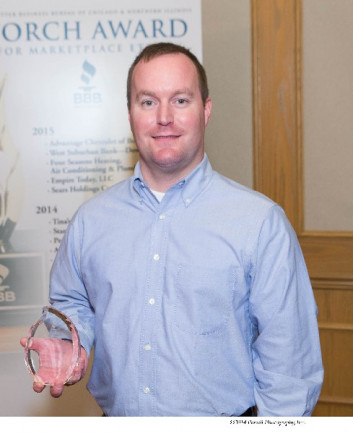 Do you or your business owe back taxes to the IRS? If you are reading this blog then chances are good that you do. My name is Mark Mitchell and I am the President of M&M Financial Consulting, Inc., a
nationwide leader in tax resolution services since 2005
. Over the past 10+ years I have consulted thousands of business owners and individuals that owe 941 payroll taxes, Trust Fund taxes and 1040 income taxes. Over the years I have seen the tax resolution industry change quite a bit which is what has lead me to write this.
When my business partner and I started M&M Financial Consulting, Inc. in 2005, there were probably a dozen national tax resolution firms to choose from. As the years continue to go by more and more so-called tax resolution firms continue to pop up and there is now close to 100 national firms to choose from. This is both good and bad for consumers. It is good for the fact that it creates a lot of competition and options to choose from, which keeps prices fair and competitive. But it is also very bad, because it creates fierce competition which often leads to a lot of shady and misleading sales tactics.
Trust Your Gut
In my personal opinion, if you owe back taxes to the IRS, have received an
IRS Collection Notice
, you should seek professional representation other than your general CPA or Attorney. Most of them are not specialists in IRS back-tax negotiation. Once a tax lien is filed
you will receive numerous telephone and mail solicitations
from various tax resolution firms. If you are beginning your search to find the right tax resolution firm, I would start by simply calling several of the companies that have contacted you and request a free consultation.
Before you start calling tax resolution firms, make sure to write down a list of questions to ask. Be prepared to listen carefully to the answers you receive. You will quickly be able to hear if the consultant on the other end of the line is truly an expert in the tax resolution field or is just a slick salesman.
Trust your gut
about your conversation. If what you hear
sounds too good to be true
, then it likely is.
Beware of Tax Relief Buzz Words
Beware of buzz words used by salesman such as
Appeal
and
Stay of Collection
. In many cases, Appeals will only cost you unnecessary fees and delay the resolution of your tax debt.
Promises
by salesmen are another red flag.
Guarantees
of penalty relief and stopping tax liens. Promises to
stop the personal assessment
to business owners. They all sound good, but they're red flags all the same.
On a test with True/False or Multiple-Choice question, you can almost always rule out the answers that contains absolute words such as "Always", "All", "Only" and "Never". The same holds true with Guarantees, Promises and certain Buzz Words used by many salesmen in the tax resolution industry.
Consider M&M Financial
If you are considering a tax debt resolution firm to help you overcome a back-tax problem, please call M&M Financial Consulting, Inc. for your Free IRS Case Evaluation. I would also encourage you to call a few of our competitors. I am confident that you will hear a huge difference in what you hear.
M&M Financial Consulting, Inc. is a small firm by design. We have always maintained an A+ BBB rating. All our tax teams are in-house and lead by a Federally Licenses
Enrolled Agents
. M&M charges a start to finish fee for each case. There are no hourly rates, no hidden charges, tricks or gimmicks. M&M has earned its reputation as being a nationwide leader in the tax resolution industry by delivering straight talk and real solutions to our clients. We do not claim to be the biggest tax resolution firm, but we do claim to be one of the best.
If you have 10 minutes. Please call me directly at (773) 969-5813. I would love to outline a tax resolution strategy that will work for you.
Sep 25, 2017
by